Environmental, Social and Governance (ESG) Report
Welcome
Cordia recognizes that we are responsible for prioritizing sustainability in everything we do. Our ESG program reflects our commitment to building a better future for our customers, employees, communities, and the planet. Creating long-term value for Cordia and its customers requires us to consider our operational environmental, social, and governance impacts.
By setting ambitious ESG goals, Cordia is taking proactive steps to reduce our environmental footprint, promote social equity, and have transparent and ethical business practices.
Our values of safety, integrity, reliability, sustainability, and partnership guide us in this journey, and we are committed to embedding them into our culture and leadership. By committing to sustainability, Cordia can create a more resilient and thriving future for our employees, customers, and communities.
A word from our CEO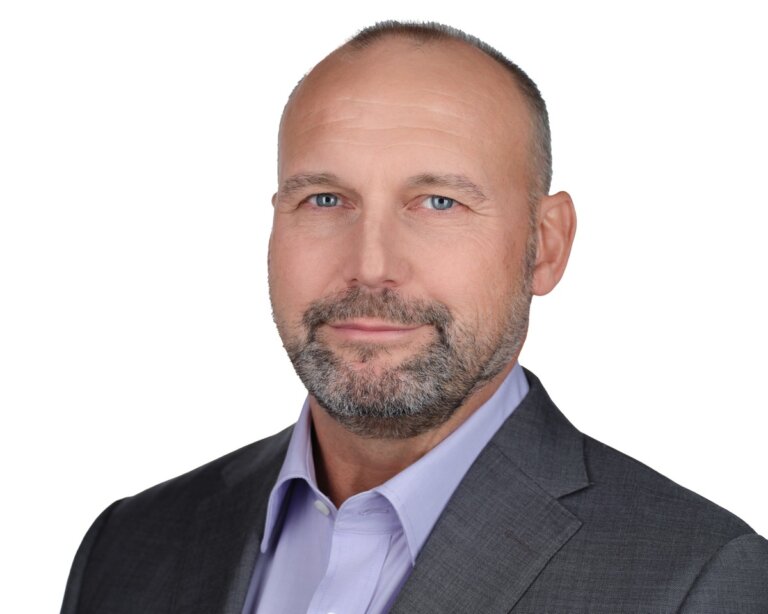 ESG goals
Cordia is committed to delivering sustainable and innovative energy solutions that prioritize the safety and future of our people, customers, communities, and the planet. Our mission and vision to provide high-quality services and become a leading provider of sustainable and reliable energy solutions align with our ESG goals.
Cordia strives to create value for our customers while upholding high ethical standards and demonstrating accountability and transparency in all of our operations.
Increase Employee and Board Diversity
Contractors and Suppliers Align with ESG Goals
Reduce Internal Cyber Security Risk
Achieve Net Zero Emissions by 2050
Transition Fleet to Use Renewable Electricity
Achieve Higher Levels of Water Conservation and Quality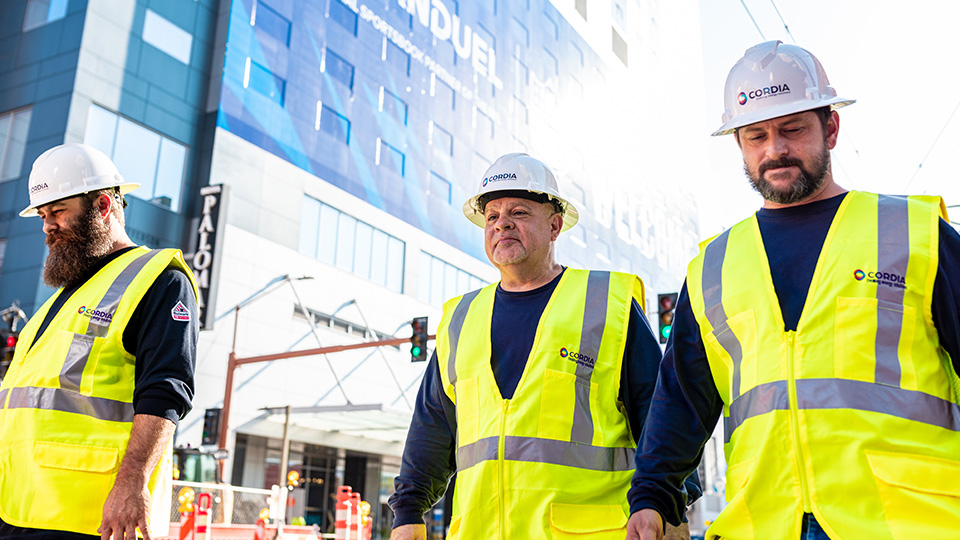 Cordia's Mission, vision, and values
Mission
Through expert teams and customer partnerships, we create value by developing, building, operating, and maintaining world-class, efficient energy solutions for the communities we serve.
Vision
To be the leading provider of sustainable and reliable energy solutions in our communities.
Values
Safety
integrity
reliability
Sustainability
Partnership
Cordia's key beliefs
Sustainability
Protecting our planet and demonstrating inclusive behaviors in the workplace will create the future we all deserve.
Safety
Protecting our people, community, and property by living with a safety-first mindset is our highest priority.
Talent
Attracting and training skilled people from all backgrounds will build the industry's most talented and diverse workforce and will be our path to success.
Value
Creating value for our customers and for Cordia is our primary goal.
Communications
Communicating in a manner that is open, direct, and builds trust, collaboration, and teamwork is the key to a rewarding work experience.
Accountability
Seeing, owning, and solving problems, and following through on commitments helps us deliver our key results.
Customers
We view our customers as partners, and we work with them with pride, excellence, and a service mentality.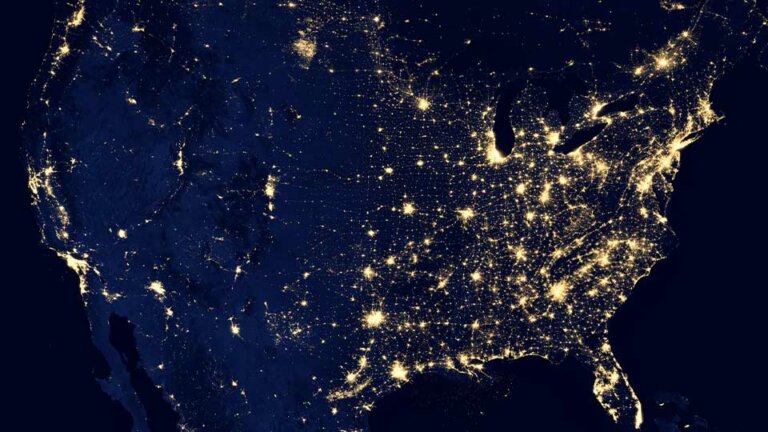 Cordia District energy portfolio
Cordia's systems provide:
64 MW power capacity
3,297,000 lbs/hr steam capacity
154,000 tons chilled water capacity
49 miles of distribution
Services to 700+ customers
Sustainability of District Energy
Heating and cooling buildings is a major source of carbon emissions in the U.S. Cordia's district energy systems are sustainable, energy-efficient alternatives to outdated, inefficient, and expensive in-house boilers and chiller plants.
85%
Reduction in NOx emissions
25%
Reduction in water usage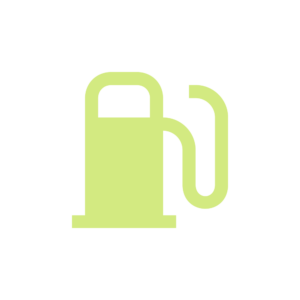 30%
Reduction in fuel usage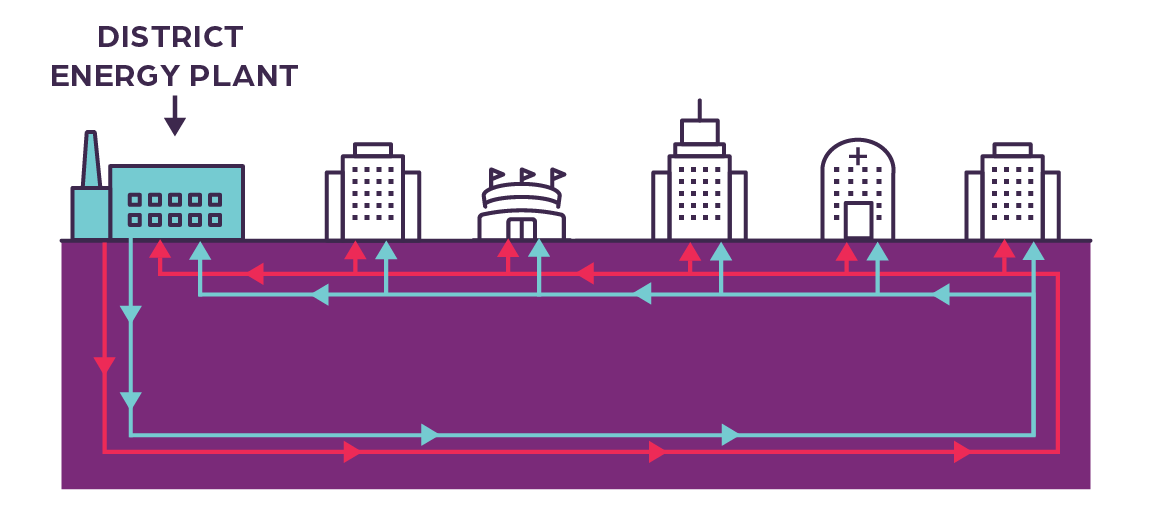 How it works
The district energy plant produces steam, hot water, and chilled water at efficiencies not achievable through on-site heating and cooling.
Steam, hot water, and chilled water are distributed to customers via a network of underground pipes.
Customer buildings control their energy usage as normal.
Centralized production reduces greenhouse gas emissions, and they can be even further reduced by incorporating alternative fuels and renewable electricity production methods.
---
Innovative Technologies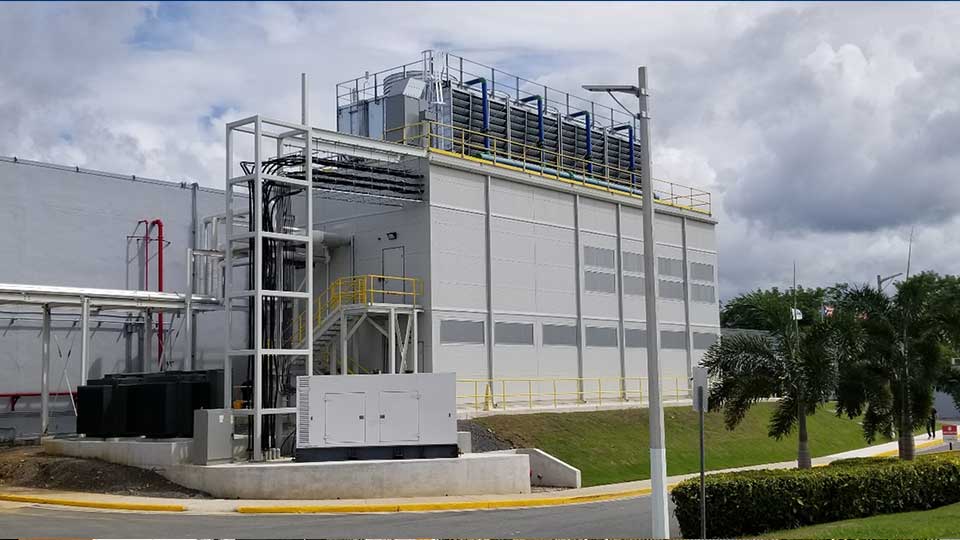 Microgrids
Microgrids allow customers to generate all of their energy needs with an on-site facility capable of operating entirely independent of the grid.
Benefits
Reduced cost and emissions
Operational resilience even during grid outages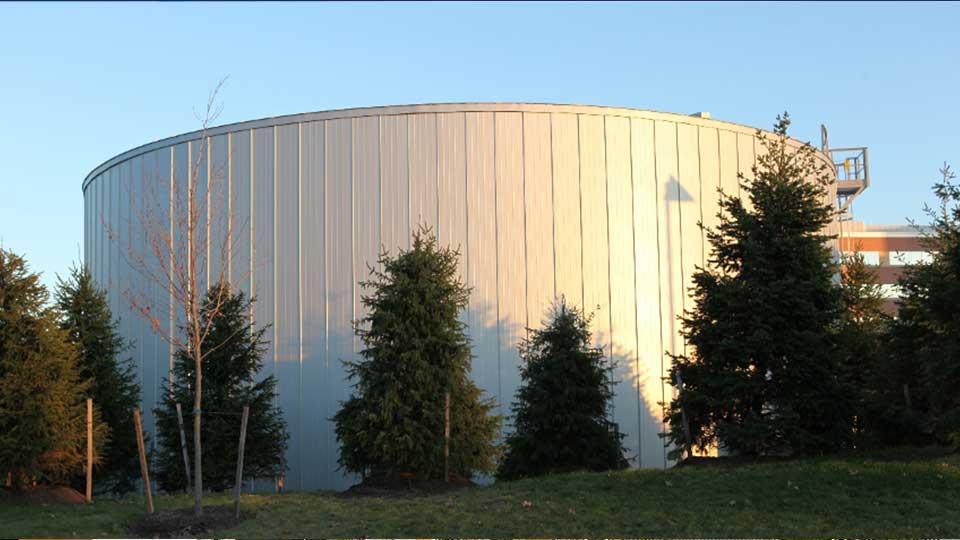 Thermal energy storage
Thermal Energy Storage (TES) is a technology that stores thermal energy by heating or cooling a storage medium, such as ice so that the stored energy can be used at a later time for heating and cooling applications and power generation.
Benefits
Reduced cost during peak hours
Resilient flexibility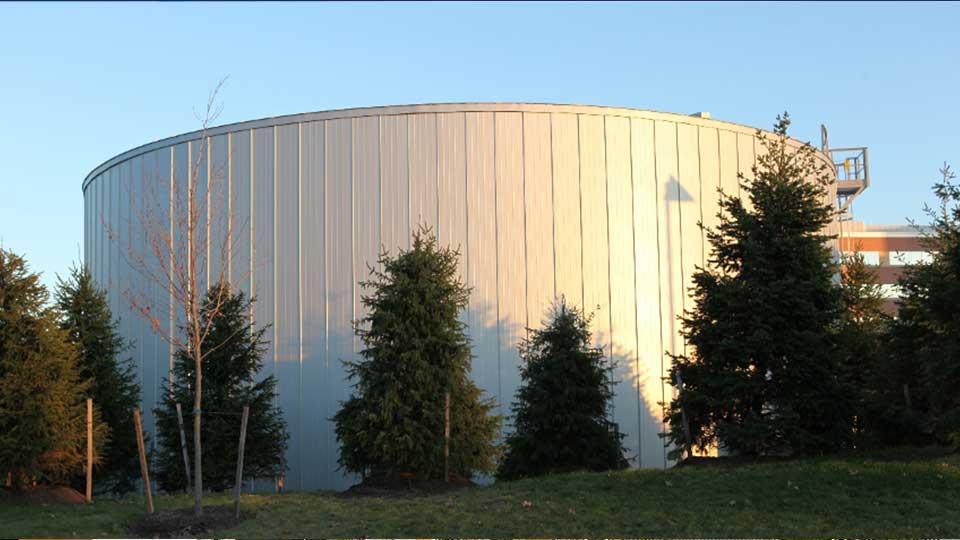 battery energy storage
We develop and operate battery energy storage solutions, which dramatically increase the reliability of on-site renewable energy generation.
Benefits
Safe storage of energy
Reliable, renewable power source
---
District Energy and Combined heat and power
Modern district energy systems incorporate sustainable technologies on top of traditional configurations in ways that challenge individual building owners. Combined heat and power (CHP) and renewable energy sources are two examples.
Why combined heat and power?
Combined heat and power is a technology that uses a single fuel source to generate both heat and electricity.
Combined heat and power is the most efficient way to generate useful energy. By utilizing the heat wasted in traditional power generation, CHP doubles the amount of available energy from a single fuel source when compared to a traditional power plant.
CHP, especially when configured with a microgrid, can offer high energy security and resiliency. Microgrids can remain online in the event of a power grid outage. These solutions are often used in mission-critical applications such as hospitals and sensitive research institutions.
District Energy systems can leverage the greater diversity associated with multiple connected customers to achieve an optimum balance between electrical and thermal loads maximizing CHP energy savings.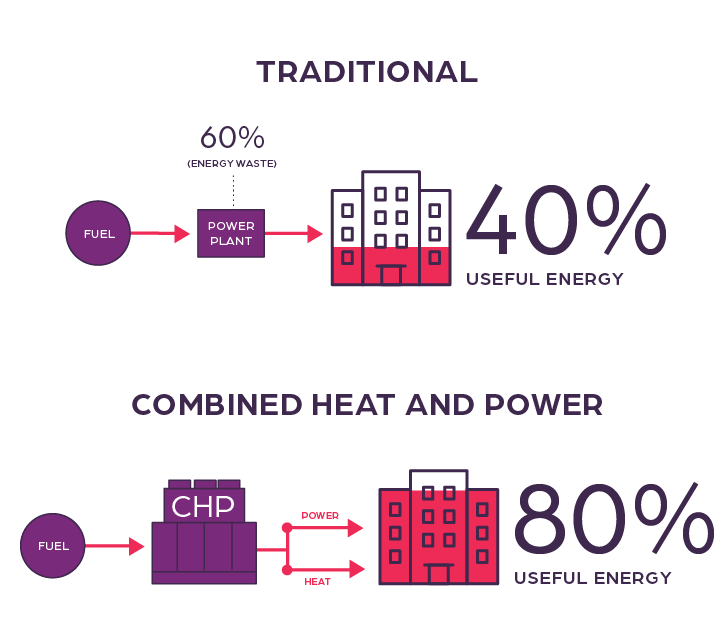 ---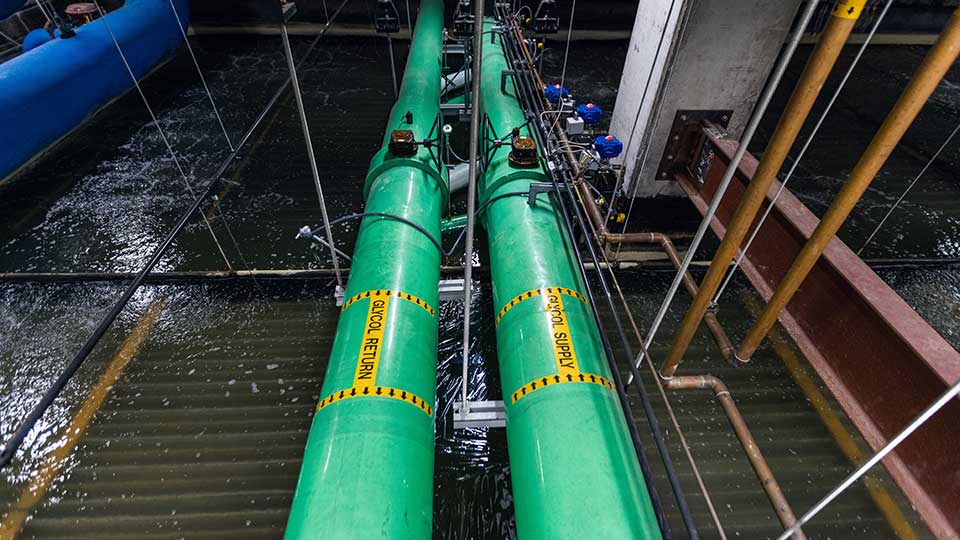 Thermal Energy Storage
Thermal (TES) is a technology that stores thermal energy by heating or cooling a storage medium, such as ice so that the stored energy can be used at a later time for heating and cooling applications and power generation.
District Energy systems can more economically employ thermal energy storage than individual buildings due to space limitations and economies of scale.
Utilization of thermal storage can reduce the need for heating and cooling equipment and the environmental costs associated with manufacturing and transporting the equipment.
Thermal storage supports renewable power, reducing the need for fossil fuel-fired grid peaking power by storing thermal energy at times grid power can be provided by renewable energy sources and discharging the energy when those sources are unavailable.
---
District Energy and Renewables
Unlike in-house boilers and chillers, district energy systems can use multiple fuel sources, readily access renewable and sustainable energy generation, and seamlessly integrate new technologies.
The flexibility of District Energy allows systems to use fuels that can be procured from local communities, such as wood waste, landfill gas, and manufacturing waste streams. Investments in fuel are returned to the community, and local dollars stay with the local economy.
Potential Fuel sources for district energy
Solar
Fuel Cells
Waste-to-Energy
Biomass
Biogas
Landfill Gas
Wind
New and Evolving Technologies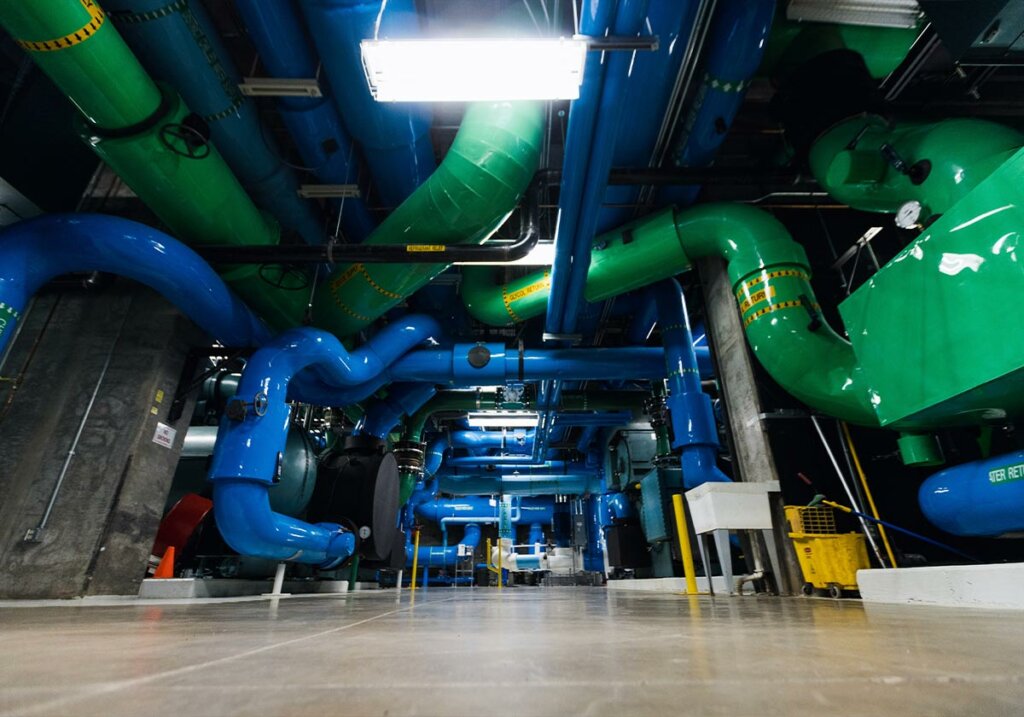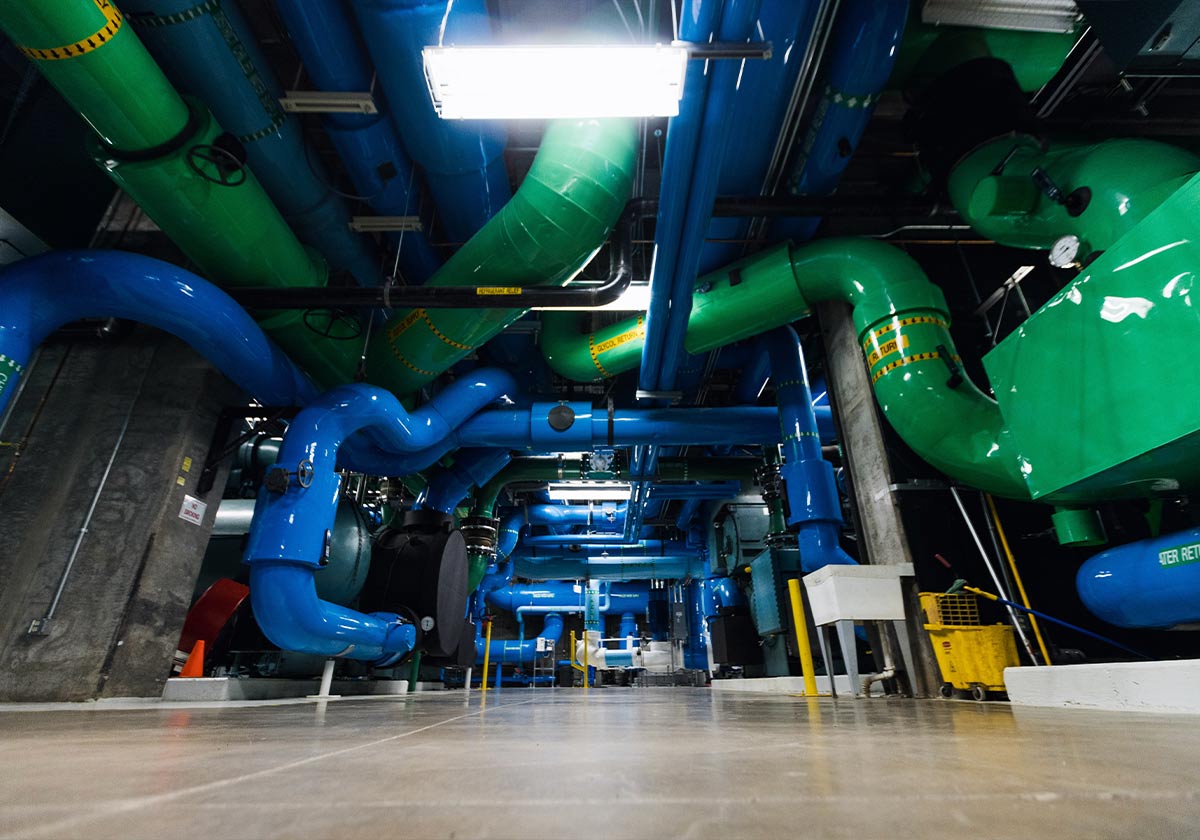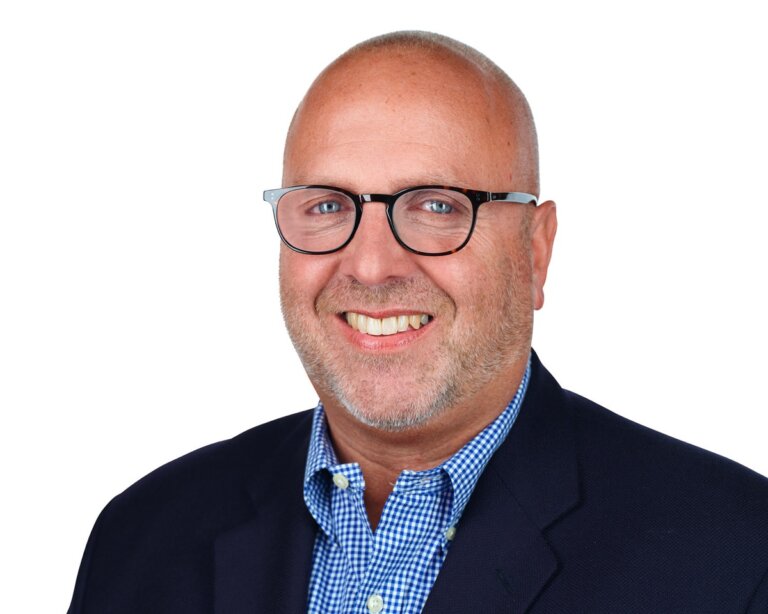 GHG emissions, renewable, water conservation
Employees, DEI, social benefits
ELT, ESG governance, ethics, etc.