District Energy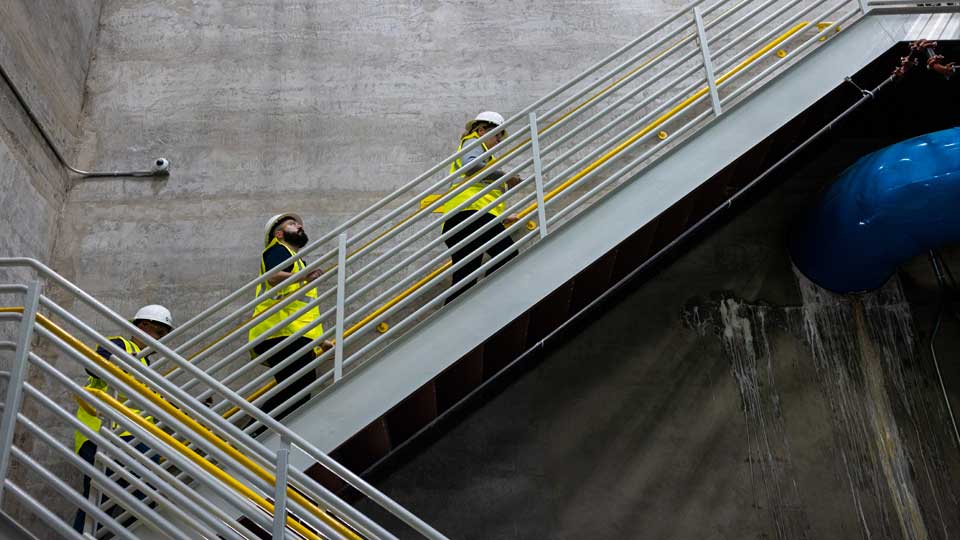 Reliable, Resilient, Sustainable Heating and Cooling
District Energy systems produce steam, hot water, and/or chilled water at a central plant, then deliver the steam and water to individual buildings through a network of underground pipes. This process is considerably more energy efficient than traditional on-site heating and cooling systems, and typically requires less capital investment, risk, and operational costs than individual boilers or air conditioners. 
District Energy also offers superb reliability. With a typical reliability of 99.99% and resiliency that is virtually impossible to match with in-building equipment, our district energy systems are the best choice for mission-critical needs.
Across the country, Cordia Energy's district energy solutions provide heating and/or cooling to hundreds of millions of square feet of building space, including hospitals, college campuses, commercial office buildings, pharmaceutical plants, sports arenas, manufacturing facilities, government buildings, and mixed-use developments.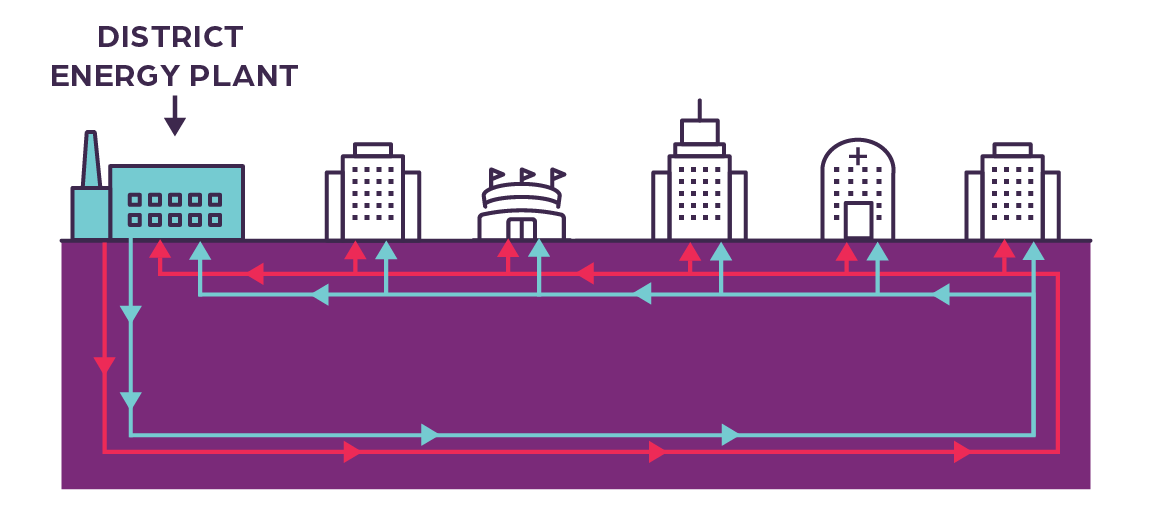 How it works
The district energy plant produces steam, hot water, and chilled water at efficiencies not achievable through on-site heating and cooling.
Steam, hot water, and chilled water are distributed to customers via a network of underground pipes.
Customer buildings control their energy usage as normal.
Centralized production reduces greenhouse gas emissions, and they can be even further reduced by incorporating alternative fuels and renewable electricity production methods.