San Diego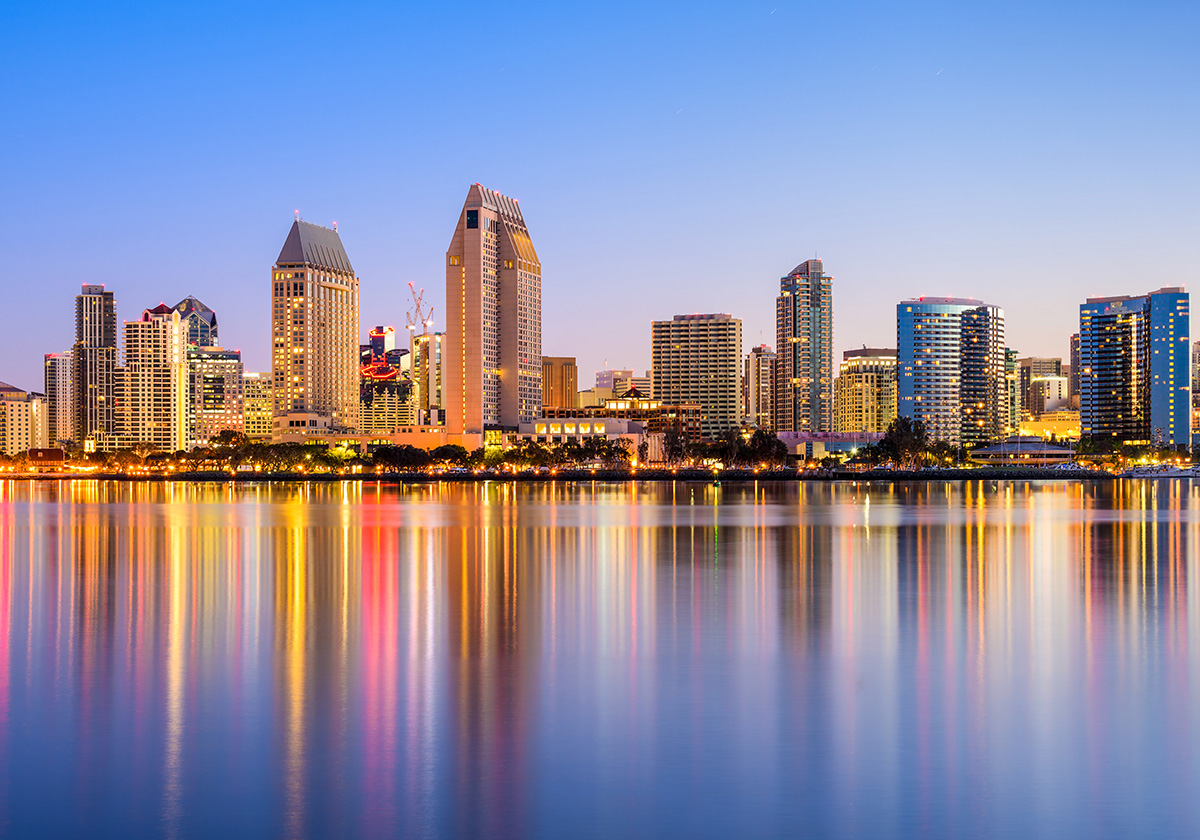 A longtime provider of efficient cooling to San Diego businesses
A provider of chilled water cooling to downtown customers for nearly 50 years, Cordia San Diego is a valuable partner to the city's public and private institutions. One of the first district energy systems exclusively dedicated to providing cooling services, Cordia San Diego cools buildings in a 1-square-mile service area in San Diego's central business district. The plant in the city's commercial core produces chilled water, which is distributed to customers to air condition more than 3.2 million square feet of space.
Built in 1971, the system underwent major renovations in 1999, adding eight new rooftop cooling towers and 2,600 tons of gas-fired, turbine-driven chiller capacity. The system also cogenerates 1,600 kW of electricity — enough to meet nearly 30 percent of the plant's peak power requirements.
In 2016, Cordia San Diego replaced two chillers with new, more sustainable, electrically driven chillers. The new chillers reduce the system's environmental footprint, support our customers' LEED goals, and increase cooling capacity at the plant, which allows us to serve our customers more efficiently.
System Profile
System Type
District Energy – Chilled Water
Total Capacity
9,340 tons chilled water, 1.5 MW electricity
Distribution
7,230 ft-chilled water distribution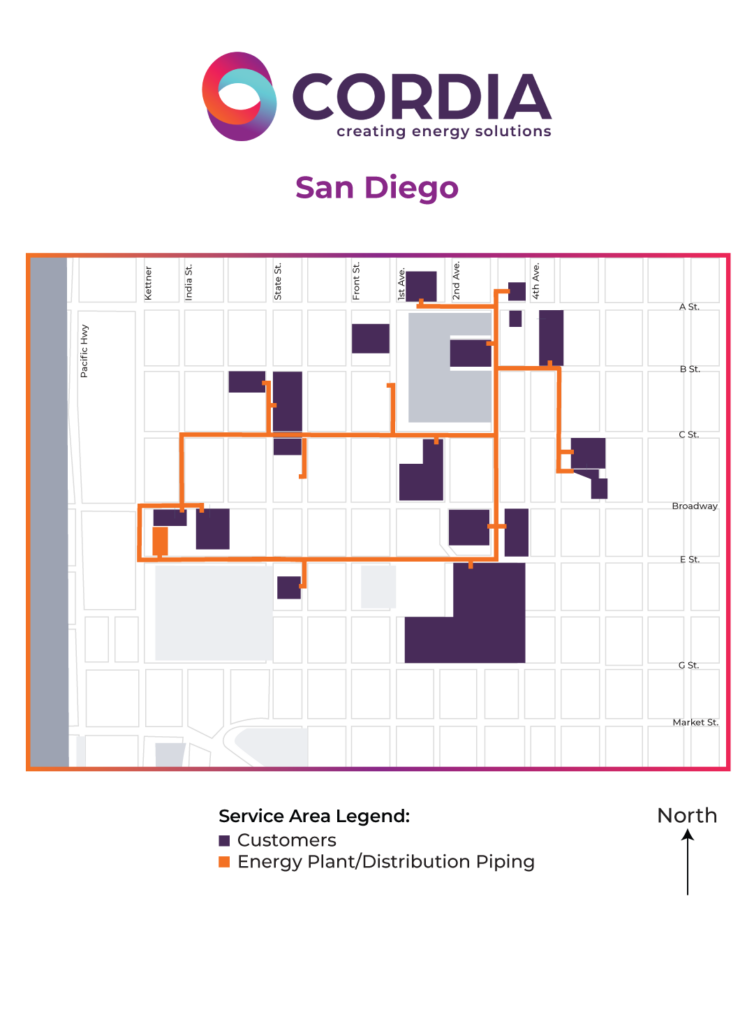 notable Customers
Hall of Justice
Horton Plaza
Kimpton Alma
House of Blues
Superior Court of California
San Diego Marriott
Hotel Republic
Koll Center
Civic Center Plaza
Contact Us
To learn more about our company and our services, fill out this form. We're excited to hear from you.
Cordia San Diego
901 Kettner Boulevard
San Diego, CA 92101
---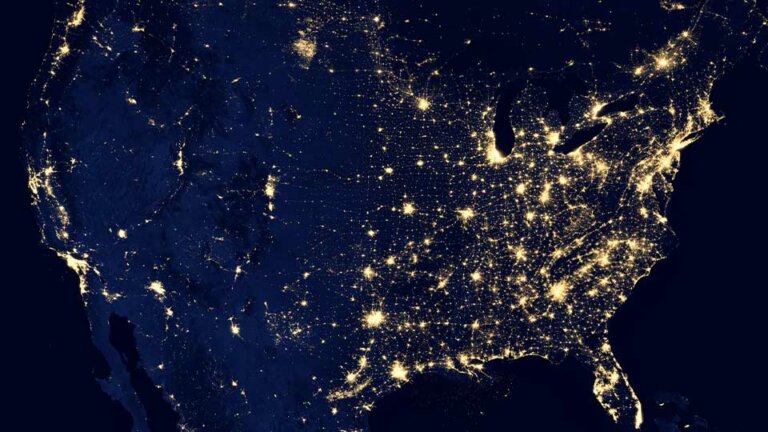 Other Networks
Each of our systems is optimized to serve its end users' needs and move closer toward their goals.