Minneapolis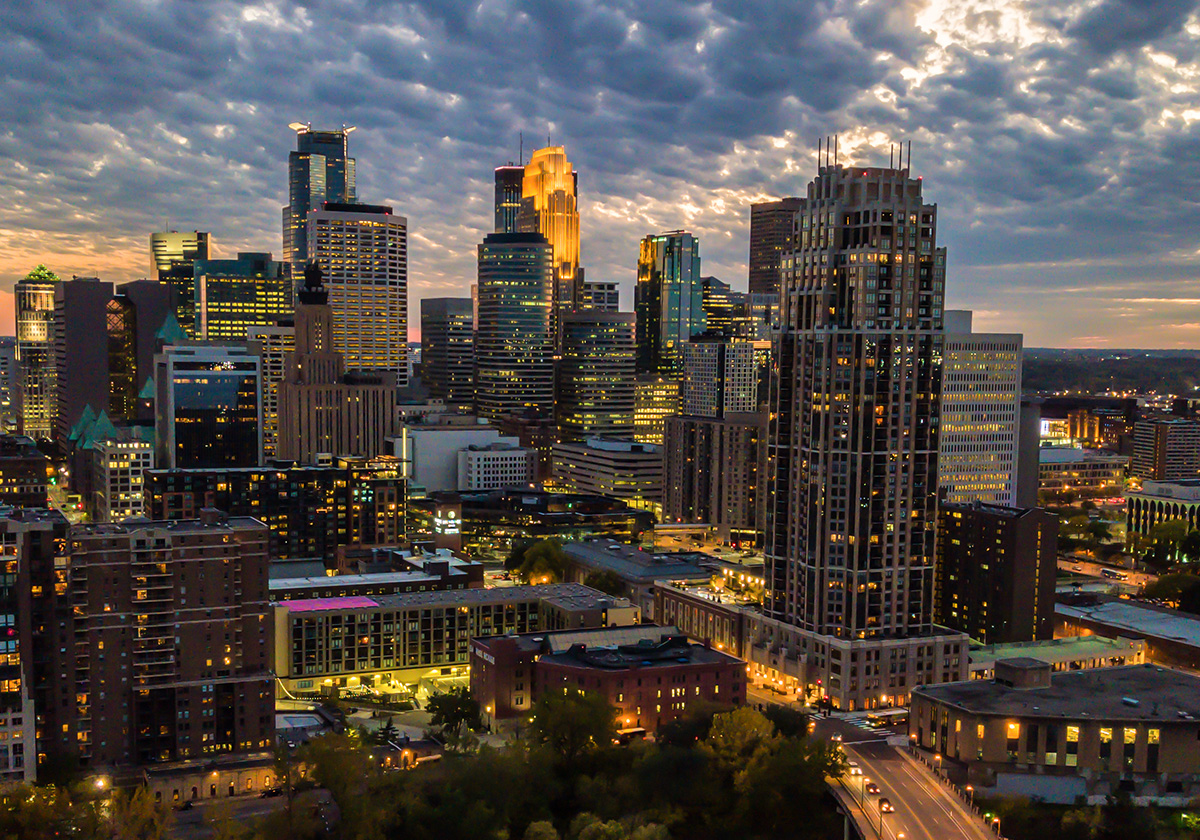 Reliably and sustainably serving downtown Minneapolis for decades
One of our largest and longest-running district energy systems, Cordia Minneapolis has served downtown customers for nearly 50 years. Operating since 1972, the system's central plant and six satellite plants supply both heating and cooling to over 100 customers in a diverse range of industries.
Minneapolis is a rapidly growing city, and our system is designed to grow with it. New customers can easily sign on and experience the benefits of district energy.
Key Attributes
Reliability – Cordia Minneapolis maintains a 99.99% reliability rating. Customers with critical needs for heating and cooling count on the system's heating and cooling services.
Efficiency – Centralized plants are inherently more efficient than traditional, on-site boilers and chillers. This shared approach benefits customer budgets and the environment.
Cost Savings – In addition to the reliability and energy efficiency offered by district energy, the elimination of on-site equipment reduces construction costs. No capital investment is required for interconnection.
Operation and Maintenance – Our 24/7 operations and maintenance staff eliminates costly service calls and unpredictable downtime.
Architectural Design Flexibility – Absent the need of equipment in the building, property owners are able to increase leasable area and increase rental income and overall building value.
Environmental Protection – District energy systems are far more sustainable than on-site heating and cooling methods due to their efficient energy consumption. Signing on with a district energy system helps our customers meet their carbon reduction goals.
System Profile
System Type
District Energy – Steam and Chilled Water
Total Capacity
37,550 tons cooling, 1,075.2 Mlbs/hr heating
Distribution
39,000-ft steam and hot water distribution system, 24,900-ft chilled water distribution system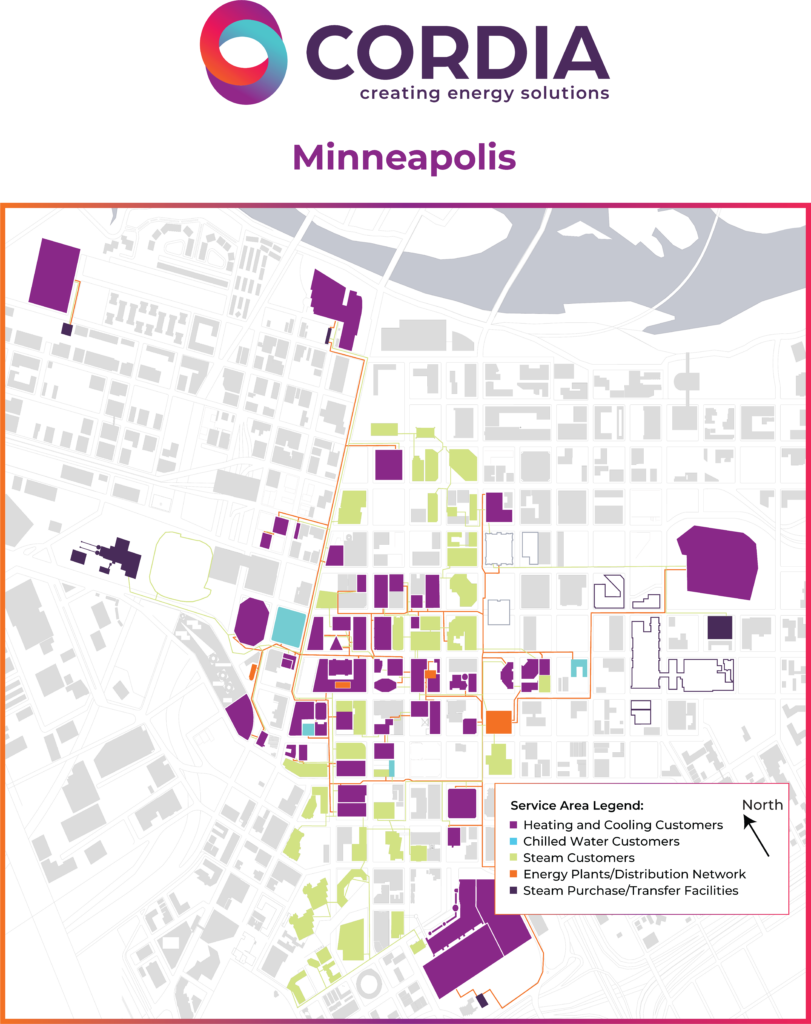 notable Customers
US Bank Stadium
Target Center
IDS Center
Fairview Health Services
Augsburg University
University of St. Thomas
Lumber Exchange Building
Marquette Place
Minneapolis Grand Hotel
Minneapolis Star Tribune
Minneapolis Public Services Building
PWC Plaza
RBC Plaza
Mayo Clinic Square
Northstar Block
Rand Tower
Contact Us
To learn more about our company and our services, fill out this form. We're excited to hear from you.
Cordia Minneapolis
816 4th Avenue South
Minneapolis, MN 55404
---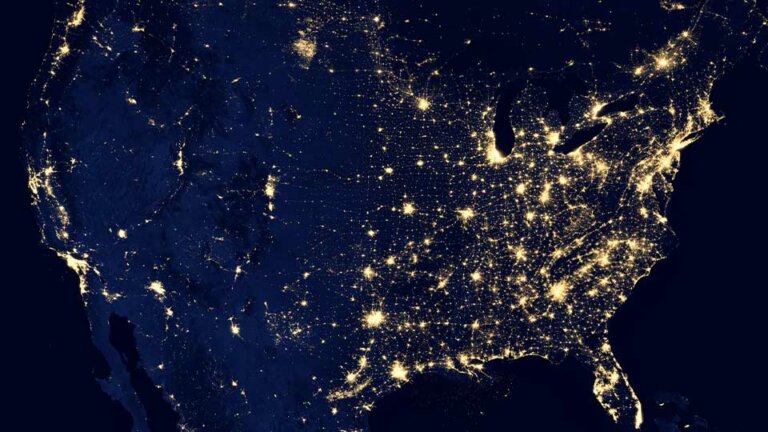 Other networks
Each of our systems is optimized to serve its end users' needs and move closer toward their goals.